You are currently browsing the Home category
Displaying 1 - 2 of 2 entries.
Posted on april 11, 2022 at 20:53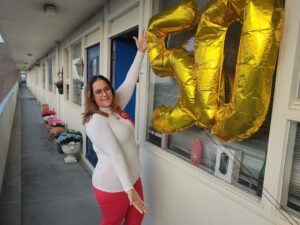 Continue reading Happy Birthday tot me!!! »
Posted on december 22, 2018 at 14:50
Martijn is de uitdaging aangegaan!!!!!! Eentje die je niet mag missen.
Martijn Rouwen in 2019 baardloos !!!!?
Help hem een magisch getal te bereiken.
Doneer onder vermelding van #Baarderaf op zijn naam.
Elke euro helpt en het is 100%voor de Homeride/Ronald McDonald huizen. Je weet wel dat doel waar wij ons al jaren voor inzetten.
Doe mee met de uitdaging Martijn in 2019 baardloos.
Samen gaat het ons lukken!!!!!!???
Via een geweldige livefeed in januari, kunnen we allemaal dit grootse moment meemaken. Hierover volgt nog meer informatie.
https://www.homeride.nl/nl/acties/baarderaf
Continue reading Uitdaging: Martijn baardloos in 2019!!!!! »